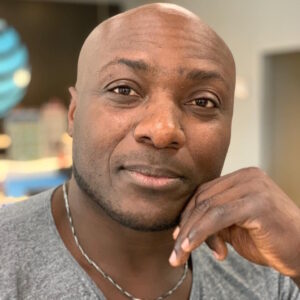 Mariano Silva was born and raised in Salvador Bahia Brazil. Immersed in the culture, Mariano gained his passion for singing from listening to his mother sing in the kitchen. He began dancing and training capoeira at age 10 and founded his first academy at age 23. In 2001, he left Brazil to tour with the Ballet Folclorico Do Brazil. He settled in Santa Barbara to teach at the University of California and founded his second academy and community center. Mariano still travels to teach and perform internationally as a solo artist as well as with his performance groups
Mestre Mariano Silva teaches academic courses in Capoeira at the University of California Santa Barbara and travels teaching workshops throughout the world. Mestre Mariano Silva's academy, Capoeira Relampue is based in Santa Barbara California at the Brazilian Cultural Arts Center of Santa Barbara. Mestre Mariano Silva also leads Capoeira Relampue academies in Ventura, San Diego, San Luis Obispo and Brazil.
Mariano Silva is passionate about using art as a tool to bring people of diverse backgrounds together and build community. Since founding his first academy in 1997, Groupo de Angola Renascer, and today through the Brazilian Cultural Arts Center of Santa Barbara he founded in 2001, Mariano creates space for community members to discover themselves and support each other through cultural arts.